Our calendar is consistently full 10-15 days out.   Please contact us at least two weeks in advance of your desired date to book a session.
Rehearsal Rates
$20/hr
Includes PA & Mics
Artists are encouraged to bring their own drum kit as our house kit has seen years of heavy use.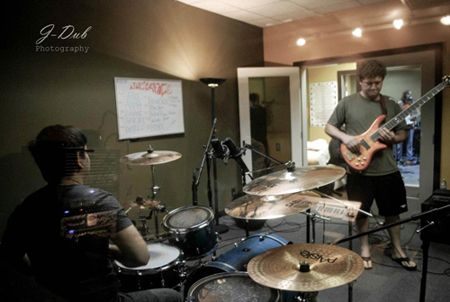 Recording Rates (with engineer)
Hip Hop/Rap/Pop w/ Senior Engineer
$75/hr or $500 per 8 hour block
Hip Hop/Rap/Pop w/ Junior Engineer
$45/hr
Rock/Country/Jazz
1 Song – $200
2 Songs – $350
EP (3 – 6 Songs) – $550
Standard LP (7 – 12 Songs) – $750
Extended LP (13+ Songs) – $1000
Recording Rates (room only, no engineer)
Studio A – $35/hr
Studio B – $25/hr
CD Duplication
$2/disc + Packaging
Full color thermal printed discs, no minimum
Professional Photography by Qamarah Ty Visuals
Starting at $60 per hour for a concurrent (while you are recording) shoot.  One hour minimum.